Tripod turnstile gates are designed for compact and cost-effective entrance solutions to any premises, usually used in high pedestrian traffic flow in both directions. The body is made from 304 grade stainless steel which have double brushed surface treatment to make robust, rigid, dust proof, rust proof and rain proof barrier/gates. We have redesigned the turnstiles with great importance to looks and comfort which creates a seamless and elegant access point to blend into most indoor environment of any premises.
It can easily be integrated with any kind of Access Control system (i.e. RFID device, Fingerprint, Biometric device and Push button), Time Attendance system or Ticketing solutions. In case of emergency, the arm will open automatically with "DROP ARM" feature to allow free passage ensuring Fire Safety norms or power failure
Vertical Tripod Turnstiles
As the name suggests, these are waist-high electronic entry barriers. Highly economical and effective, they are often found in public places such as sports venues, universities, retail sites, theme parks, and museums. The primary goal of these turnstiles is to control a large flow of people via integrated ticketing, building pass, and key card systems.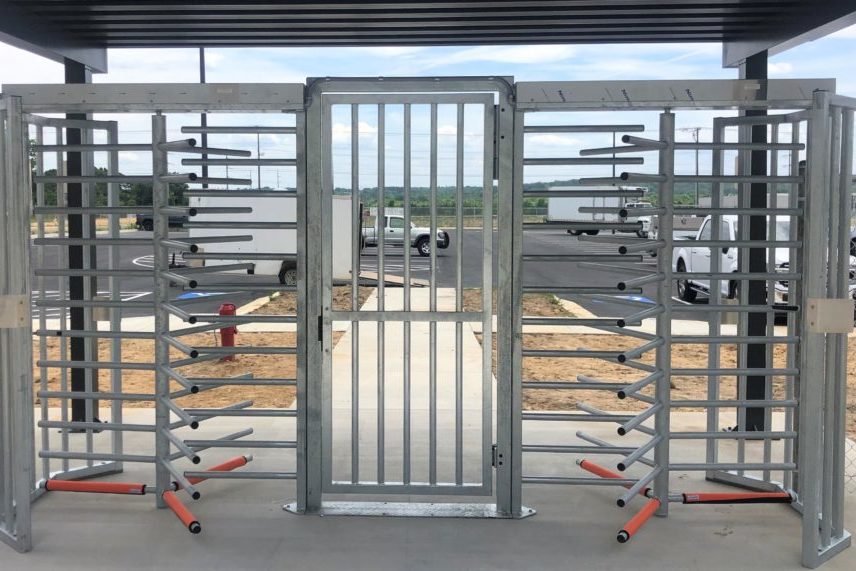 Full-Height Turnstiles
The most secure of all turnstiles, full height turnstiles look and function like a revolving door. They are suitable for high-security buildings and facilities such as embassies, government buildings, prisons, bank vaults, military bases, nuclear plants, and warehouse distribution centers. Depending on the application, you can use one-way or two-way full-height turnstiles. You can operate these gates using card readers, infrared sensors, and also manually.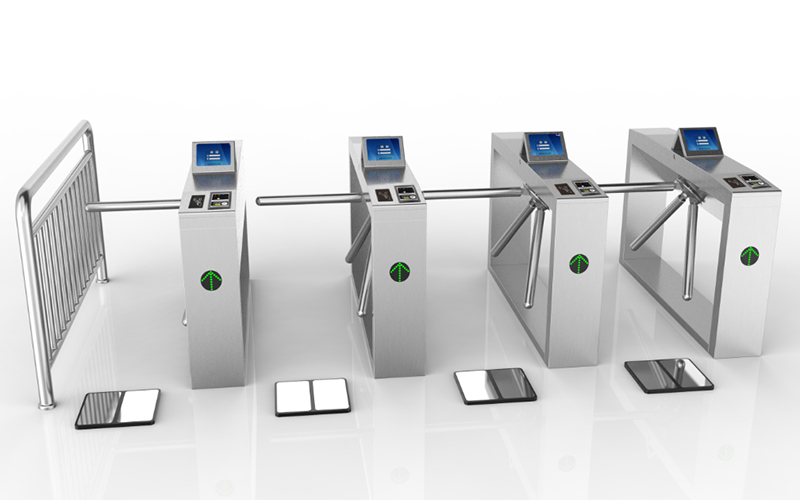 Bridge type Tripod Turnstiles
Bridge type tripod turnstiles are a type of waist-high turnstiles. They usually consist of three horizontal arms, which rotate as people pass through. You can see these in bus terminals, metro stations, parks, stadiums, and museums. They are often used in combination with an automated coin and bill acceptor or ticket checking system.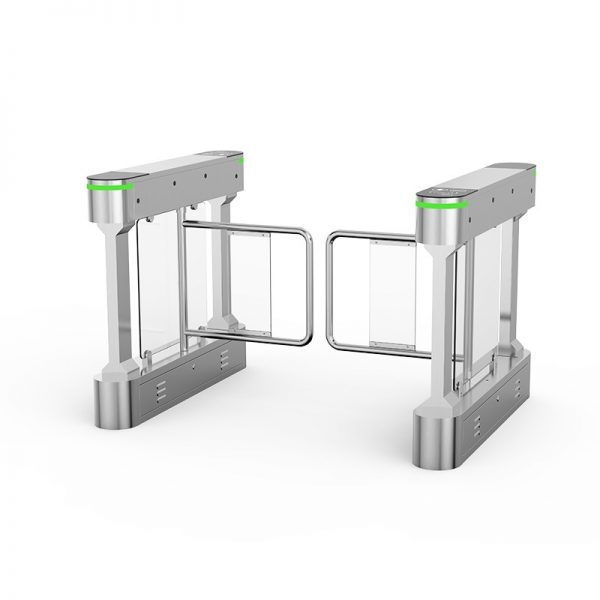 Swing Gate Turnstiles
You can use swing gate turnstiles as single or bidirectional access points. They are usually used inside buildings as they are not as secure as full-height turnstiles. They are also aesthetically pleasing. You can find these in malls, shopping centers, superstores, hotels, clubs, and lounges.