Golf Automation Solutions is one of the leading company in the field of Entrance, Access Control, Biometric and Surveillance Security Products and Solutions having more than a decade year long experience. Golf Automation specializes in designing, manufacturing, distributing and installing customized entrance.
Boom barriers have become a necessity with the rapidly changing scenario. It enables controlling and regulating both vehicle and human traffic without physical intervention. Although COVID-19 pandemic has amplified the requirement, the need for a boom barrier will exist even after the invention of a vaccine for the disease. It will be of great assistance to the security and regulatory body of organizations for handling the heavy influx of visitors effectively.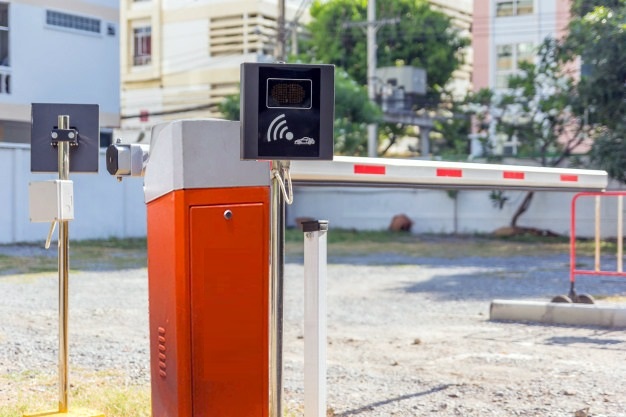 Minimal Human Intervention
Boom barriers require only minimal human intervention and can be operated from anywhere via buttons. So, even if you are installing a boom barrier on your private property and don't want to have a person monitoring it 24X7, you can manage it on your own as well. The control buttons can be installed inside your home as well. You can also control the access via smart digital hardware, such as rfid tags, card system, fingerprint scanner etc.
Safe and Secure
The boom barriers can be as safe and as secure as you want them to be. You can choose a material depending on the purpose of installation and you can also integrate them with state of the art digital security systems to increase their security standards. The boom barriers are tough to be passed or broken without opening and can effective against intrusion via vehicles
Cabinet can be customized.
AC/DC based motor is stronger and maintenance-free, with electromagnet brake
Reversing on obstacle for safety purpose
Support infrared photocell and loop detector for security (optional)
User-friendly for power off
Boom Barrier from Golf Automation Solutions Pvt Ltd (GASPL) is the proper solution for all types of buildings, society, hospitals, malls, toll applications etc thanks to their fast speed, reliability and low operating costs.